Kanuka Hustler 1205
SOLD @ NZ Hereford Show & Sale Beef Expo 2014 "$5,200 to D & C Syme"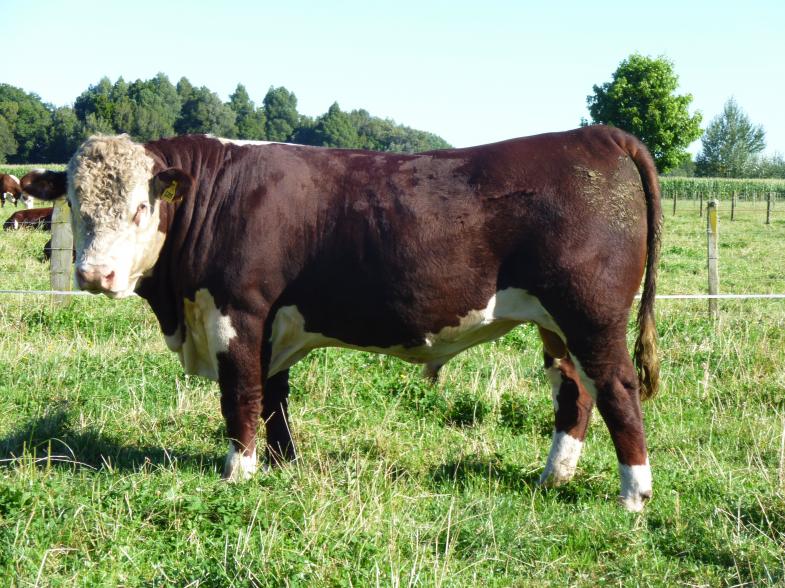 This very good son of Craigmore Opium is about to head to the Manawatu to join 15 other North Island Super Sires and Unled bulls at Langtry's.
Hustler was used over 12 Colraine and Kanuka Herefords yearling heifers, with all incalf. He is dark, well pigmented and very easy doing much like his sire. His mother was a 2 year-old Koanui Unanimous daughter from one of our original cow families, and has produced another good-looking full brother to Hustler this year.
Check out the link below for his pedigree and EBV's
http://abri.une.edu.au/online/cgi-bin/i4.dll?1=3538292F&2=2434&3=56&5=2B3C2B3C3A&6=5C5D5C265824242026&9=5A505C5D